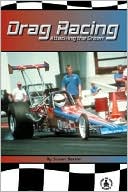 Drag racing books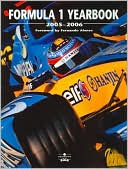 Formula 1 Racing books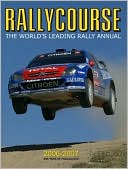 WRC rally books

Motorsport books



Hot Rod Magazine

Click Image for GREAT
discounts


Welcome to donsautopages.co.nz



donsautopages.co.nz comes to you from Pukekohe the motorsport capital of New Zealand and the southern hemispheres fastest motor racing track.

Recent changes mean you will need a Java enabled browser to view all details on the site. Any of the later version browsers will suffice and you will need to ensure that Java is enabled.

Listed on the site is an extensive list of NZ motorsport and car clubs as well as most of the automotive businesses based in Pukekohe just in case you need some quick repairs, tuning or service on your race car. To all NZ car club executives or members this is good free advertising make sure you are listed and that the details are correct.
A motorsport calendar is included which lists all the main; international Formula one and Rally events, as well as major Motorsport NZ sanctioned race events and NZ drag race meetings. If you are running an event or car show then email me the details and I will list it.

A separate list of Pukekohe Park Raceway car racing events which includes local car club events is shown.

If you are interested in Alternate fuels, drivers, formula one, hotrods, kitcars, nascar, diagnostic, rally, software, technical, etc.. then you need to look at this section. Here you will find an extensive list of links on all aspects of alternate fuels. You can find some 9000 plus autolinks to Automotive and motorsport information as well as lots of International and New Zealand sites all categorised under the relevant heading.

The site is being added to all the time and if you wish to see any particular; topic, Url, event, car club or category added feel free to email us.

I also appreciate all linkbacks from other sites. If you wish to do so just click on the Add/Linkback image at the top of any page.

To all interested parties if you want a more extensive listing or feature EMAIL US.


I suggest you click on SITEMAP to have a look at what is on the site.

All autolinks to internet motorsport and automotive sites are listed under AUTOLINKS (Click on the blue panel on the sitemap to go to the listed categories). All other links contain automotive information.

Please NOTE if you want to put a link back to my site on your site it will be very much appreciated. If you let me know that you have done so and give me a 1 or 2 line description then I will highlight your site in the list for your trouble.

REMEMBER that links to other sites increase your search engine rating and will improve your traffic both via the search engines and of course via the links.